on-demand webinar
|
45 minutes
Care Navigation: Healthier people + better bottom line
Learn how companies are driving 6-10x program engagement and seeing 2:1 financial ROI.
When 10% of your population can drive over 75% of your total yearly healthcare spend, personalized, holistic support for your people is critical not only for better health outcomes for your people, but also better financial ROI for your organization.
Join this on-demand webinar to learn how Care Navigation, our clinical program, is helping companies drive 6-10x program engagement with their members and delivering a 2:1 financial ROI, meaningfully impacting their total cost of care—proving our approach really works.
We'll be sitting down with Cindy Ripley, People Operations leader at Specialized Bicycles, to discuss how she and her team adopted Care Navigation to better support members on their healthcare journey. You'll also hear from two of Collective Health's leaders who have helped develop and lead the program:
Dr. Sanjay Basu, practicing physician, Director of Research at Harvard Medical School Center for Primary Care, and VP of Population Health at Collective Health
Sarah Petersen, BSN, MSM, Director of Care Operations at Collective Health
As part of our Together Summer Series, this webinar will cover Care Navigation, a program designed to:
Address social determinants of health and how they can affect complex cases and outcomes

Personalize care plans with Collective Care Managers (including pharmacists, social workers, dietitians, nurses, and care coordinators)

Connect members via personalized recommendations to valuable resources across the spectrum of care
In this session, you'll hear from: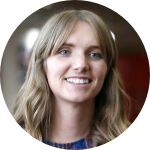 Cindy Ripley

People Operations Manager, Specialized Bicycle Components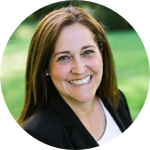 Sarah Petersen

BSN, MSM, Director of Care Operations, Collective Health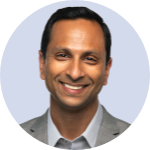 Dr. Sanjay Basu

Practicing physician, Director of Research at Harvard Medical School Center for Primary Care, and Collective Health VP of Population Health