On-demand Webinar
|
47 minutes
New Premier Partner Program™: What you need to know
Take the headache out of choosing the right partners with an easier way to select, manage, and measure your digital health solutions.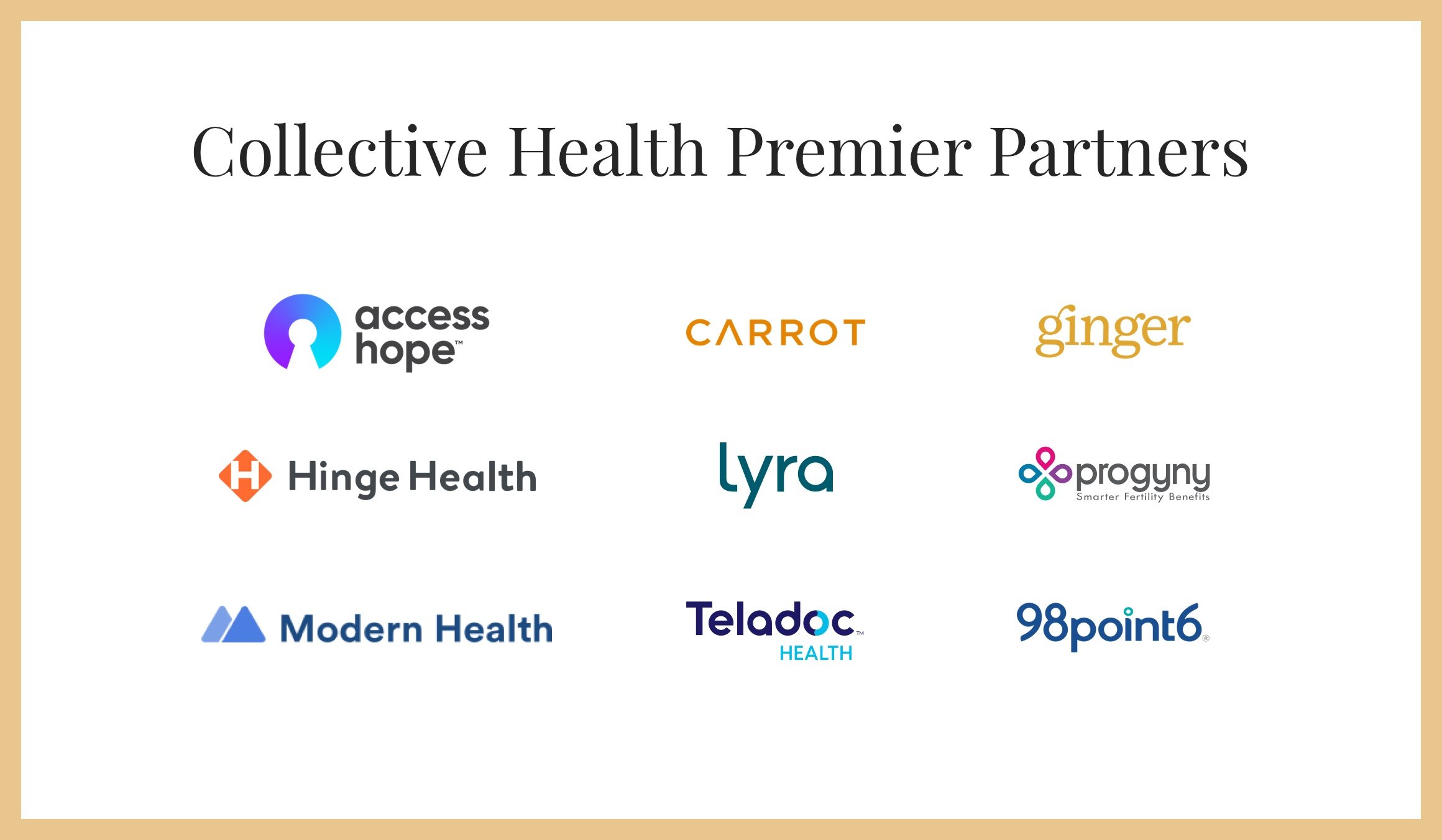 The acceleration of digital health solutions has created a wealth of options for benefits leaders looking to more holistically support their people. But all of these options can equate to additional time and effort when it comes to selecting the right programs, measuring program success, and engaging members.

Meet the Premier Partner Program™. Available for benefits plans in 2022, Collective Health created the Premier Partner Program to help our customers more easily realize the value and impact of their digital health solutions.


A select group of digital health solutions will have enhanced integration across our products so you can:
Curate the right programs

Engage your people

Measure what's working
Join our webinar to learn more about the program, the Premier Partner selection process, and hear from a panel of three of our Premier Partners, including Carrot Fertility, Modern Health, and Hinge Health.

Register today!